Men in Stetsons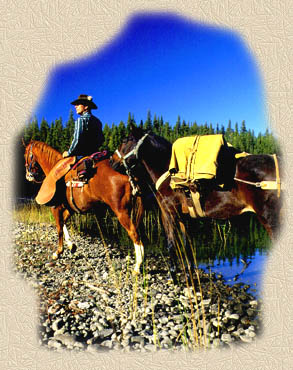 Photo courtesty of Lenard Sanders

Call me sexist. Label me politically incorrect. Just round me up for the next Cowboy Heritage Festival.
I went to my first one in March, ready to tap my toes to sprightly music and enjoy authentic poetry. Our Western history is also good entertainment.
But, nobody cautioned me about cowboys! Not until I found myself in the exhibit hall, revolving slowly to take in the sights, did I realize the effects of a group of cowboys in full regalia.
Now, a knock-kneed scarecrow wearing Tony Lamas, snug jeans and a Stetson, would have women screeching their tires on the road as they slowed for a closer look. Put that garb on the average guy and stand back!
"Pretty fancy!" commented my 78-year-old friend, her eyes sparkling with appreciation. "Yes", I smiled, "I've always admired men in uniform."
The cowboy's attraction, is more than apparel, it's attitude. These men stand tall, and it's not just the boots. They're quiet, but they're confident. And, they're competent, used to coping with practical problems.
A local cowboy poet says he and his kind are anachronisms, holdovers from another time. I hope not.
After decades of apologetic fellows, the company of strong, proud men is exhilarating.
"What do women really want?" Hard-line feminists may frown, but I recommend cowboys.
(Trudy is a freelance writer living in Kamloops, B.C.)
Other articles by Trudy Frisk